VeChain has reached a top resistance close to 0.18675 level. And it formed a bearish Pin bar which suggests the fall down.
The area around 0.18675 has an uptrend resistance line which adds more strength to the resistance.
Chart shows the Crab harmonic pattern which is formed with a D point close to this resistance.
And the potential reversal zone is around 0.18675 area.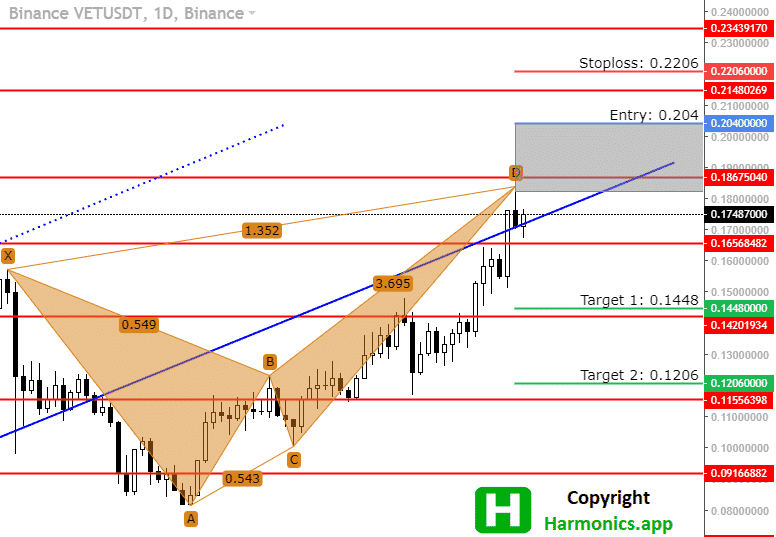 All these signals are showing the price could make a retrace before continuing its move up.
First profit target is at 0.1448 level which is above the support line which was a breakpoint for the price to turn into bullish mode.
The Second target is less likely to be reached at the 0.12060 level. Because the second profit target means the price returns to bearish mode which is less likely it will happen.
Stop Loss is above 0.2000 at the 0.2206 which is above resistance level which had an impact on the price in the past.
With Risk to Reward R:R = 5 this is a nice trading opportunity backed up with many trading signals pointing down.
Harmonic Patterns Cheat Sheet
All Harmonic Patterns on one place with important tips for trading.
Price Action Analysis Details – For GOLD members