EURUSD Harmonic Pattern Forecast
The price has reversed from the $1.17200 which was a strong support and currently we have price next to weekly uptrend line which acts as a resistance.
The strong resistance is above current price where weekly uptrend and downtrend channel crosses. That area will represent strong resistance for the price and we could see price stalling there.
First strong horizontal resistance is at $1.19000 where we can see two D points from harmonic patterns. Those two D points represent turning points for the price or the entry point for the sellers.
Lets see each of three harmonic patterns that are on the chart.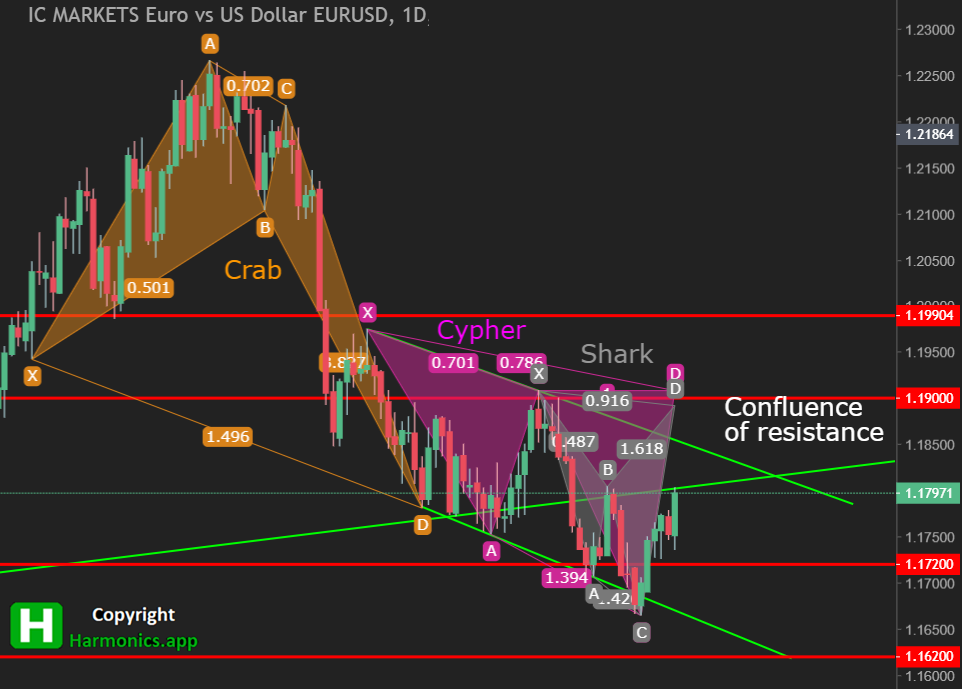 Crab Pattern
The first harmonic pattern that has completed is the Crab pattern which suggests the price will move higher from the current point. The first target that suggests is around $1.19600 which is above strong resistance price, $1.19000.
Even though the price did not reverse right at the Crab D point but it moved down more I will give less importance to this pattern.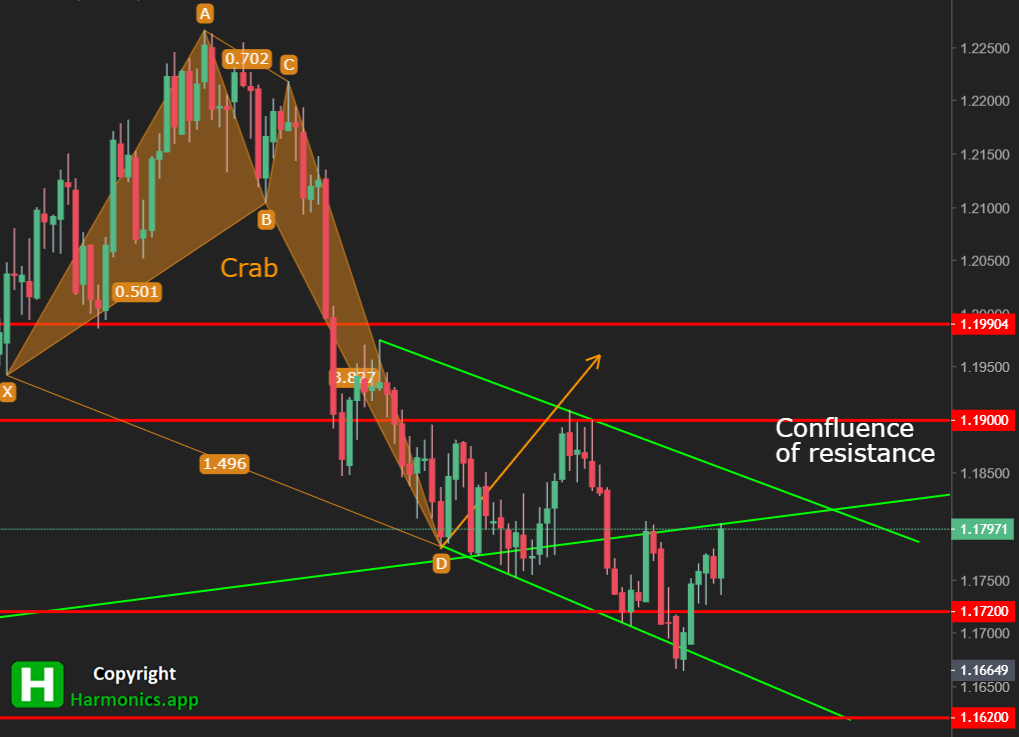 Cypher Pattern
Second two patterns are Shark and Cypher which are not completed, but the harmonic scanner shows the D points as the end point where the patterns will be completed.
The D point on both patterns shows a similar position which gives more strength to the price level. That point is $1.19000 which is a strong resistance level.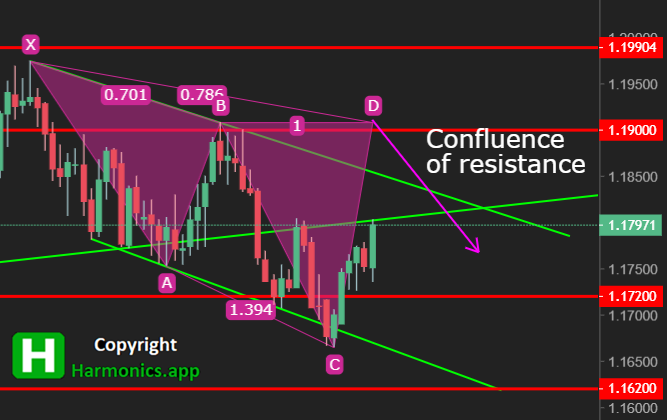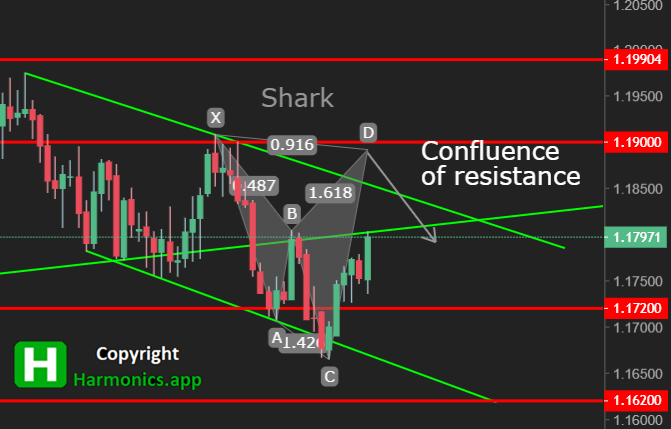 If the price reaches D point we could see a strong reversal moving down.
Because of the confluence level and $1.19000 resistance level price could return back to $1.17200.
The targets of bearish harmonic patterns suggest a move to $1.18000 so we can use those targets as potential exit points.
For the harmonics.app members below are entry levels. If you want to be able to read them register on this link.
Only for Members
…………
If you want entry and potential exit level register with powerful harmonic scanner.
Get notification on the telegram when trading idea appears so you do not miss trading opportunity.
Powerful harmonic scanner