ADAUSD Triangle Pattern Forecast
ADAUSD or Cardano is on the breakout from the Triangle pattern with a possible target at $2.773.
The pattern has formed right after the downtrend channel has been broken. With a daily bullish Pin bar formed yesterday we have one more signal that points to the upside.
If we take a look at previous days we can see that there is no day which pushed the price below price from 01.10.2021. That means there are no sellers strong enough to continue pushing the price below.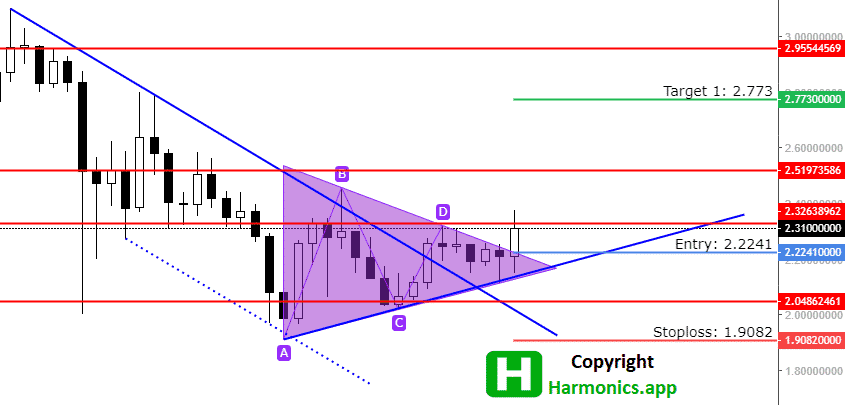 Price has been falling down for a while following Bitcoin movement in recent weeks and now is time to break above.
Above we have a resistance line at $2.3263 which was a strong support on the price decline and posed a resistance in the previous attempts for a break above.
If the price manages to break above we will have a clear path to $2.5197 which is next resistance. That resistance should be pointed as a first take profit target.
As the majority of cryptocurrencies are bullish in the last few days this pattern could be successful unless we see some bad news on the market.
Stop loss is just below the triangle pattern so pay attention not forgetting it.
Harmonic Patterns Cheat Sheet
All Harmonic Patterns on one place with important tips for trading.